name: do you have a nickname for me yet i'm not sure
blog: i have nearly thirty its not a problem i swear
am i allowed to hug you?: yesyes i love hugs
can i have ridiculous nicknames for you?: i go from gerbil to meg to kittycat, anything works~
will you abide my weirdness?: of course let's be homicidal together
will you pacify me even when i'm a screaming, cursing ball of rage?: i'd just make it worse but i'd try as hard as i could to help
are feeling jams okay?: heckyeah they are
why would you like to be my meowrail?: totally worth it to be meowrails actually its more work than its worth i suck im sorry ;;
anything else?: i'm sorry for being a loser but i had to do this thing and ilu and frands and okay sorry for wasting time gbye i have to send this to the rest of our loser group
____________
Ahahhhhhhhhhhhhhh I didn't see this until now I'm so sorry aha!
Yesh. Yesh lets be meowrails.
have you ever gotten to a point in a text conversation where suddENLY EVERYTHING IS CAPSLOCK AND YOU'RE BOTH JUST SCREAMING AT EACH OTHER FOR NO REASON
(via wolflawolf)
I'M ACTUALLY A REALLY NICE PERSON IM JUST USED TO BEING WALKED ALL OVER AND DISRESPECTED SO SOMETIMES I COME OFF AS MEAN BUT I JUST CANT LET PEOPLE TAKE ADVANTAGE OF ME AND I HAD TO GROW UP REALLY FAST OK BUT I PROMISE I HAVE A GOOD HEART AND GOOD INTENTIONS AND I DONT WANT TO EVER HURT PEOPLE'S FEELINGS BUT SOMETIMES I JSUT HAVE TO HAVE THE UPPER HAND AND MAKE SURE I DONT GET HURT IM SORR YI LOVE EVERYONE

SOMEBODY FUCKING SAID IT 
(Source: okaywork, via wolflawolf)
being proud of something and NO one cares
(via wolflawolf)
im not even in this fucking fandom why am i reading fanfics
Oh man canada is fucking weird amiright?
Always winter never warm
Wow we live in forests no cities very rural
All we eat is bacon, beer, and maple syrup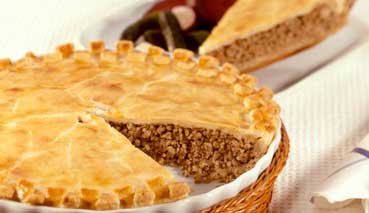 We're all obsessed with hockey and it's all we play
cANADA
Canada wins! Going for the gold!
ok but what if like. werewolves transform under the full moon but theres just this one and by day hes a big tough guy and then when he transforms hes a tiny dog. just fucking. just fucking turns into the tiniest, fluffiest dog

imagine that howling at the moon

imagine

Truly a ferocious predator.

I CANT
This is an actual book, though.